Native American Educational Programs:
See a video of an average day in one of John's Native American programs: See Video.
John has a week-long residency program which follows the Maryland State Curriculum See Teaching Artist Institute (TAI) Program.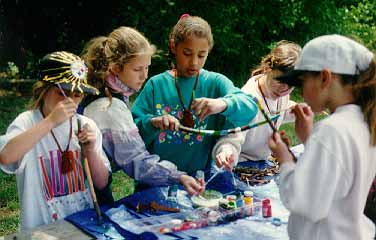 Native American Cultural Enhancement series. Students learn about the original inhabitants of North America through an authentic display of Native American Technology, demonstrations, slideshows, student construction of daily lifestyle items and native activities. Learn more about the available School Programs by selecting one of the following flyers: Native American Program, Hunter and Gather Program, and the Craftsman Program.
Native American Day - students rotate through 6 craft stations during the entire school day. Each station involves construction of an authentic artifact or native activity such as a: group wigwam or tipi, bark container, native games and wild edible plants, medicine pouch, rattle, talking stick, mask, corn husk figure or wood bowl. The day begins by John presenting an extensive Native American museum display, demonstrating traditional technology, and talking with the students about the first inhabitants of North America. Students then break into smaller groups and rotate through each station every 30 minutes breaking for lunch halfway. Teachers and parent volunteers are needed to help students at each station. Through out the day students are encouraged to explore the hands-on display to have a first hand contact with the history of Native Americans. A final wrap-up talk and the students leave with a treasure chest of native tools and technology. Cost: $27.50/student (25 student minimum). Contact John for custom pricing or see below.
Native American Talk with craft construction- John presents an extensive Native American display, demonstrates traditional technology and talks with the students about the first inhabitants of North America. Students as a group then construct a craft or multiple crafts. The talk may last 30 -45 minutes with craft construction adding another 20-30 minutes per craft. Cost: $375 + $2.50/student/craft. For programs outside Anne Arundel County there is a $50 travel fee. Sample of John's Native American Talk
Some of the Schools and Groups which John has worked with in Maryland & Virginia: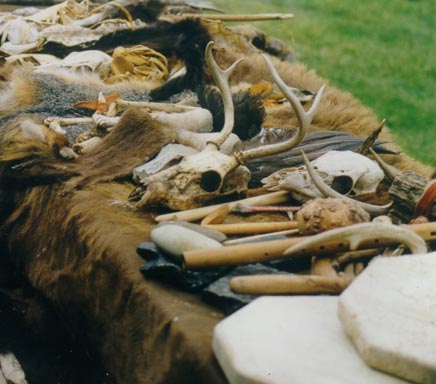 Annapolis Area Christian, Annapolis; Brooksfield School, Mclean; Camp Mabuhoy, Annapolis; Chesapeake Bay Foundation, Annapolis; Boy Scout Pack 159, Baltimore ; Chestertown Tea Party, Chestertown; Church Hill Elementary, Church Hill; Cub pack 737, Derwood; Cub pack 666, Chevy Chase; Cub pack 768, Millersville; Cub pack 933, Bethesda; George T. Cromwell Elementary, Glen Burnie; Germantown Elementary, Annapolis; Girl Scouts Troop1880, Arnold; Girl Scouts, Columbia area; Girl Scouts, Gaithersburg area; Goddard Space Center, Beltsville; Greenmount School, Baltimore; Homeschool groups of Maryland; Indian Creek School, Crownsville; Jones Elementary, Severna Park; Kiti, Clarksville; La Casa Montessorie Home School, Annapolis; Learning Community, Annapolis; Magic Years, Annapolis; Math & Science Center, Richmond; McDonough School, Ownings Mills Mitcheville School, Bowie; Nanjemoy Creek Environmental Center, Nanjemoy; Norwood School, Bethesda; Oneness Family School, Chevy Chase; Quarterfield Elementary, Severn; Sherwood Forest Summer Camp, Annapolis; Southshore Elementary, Crownsville; St. Annes Day School, Annapolis; Summit School, Edgewater; Thomas Pullen School, Landover; Timber Creek Pony Camp, Crownsville; Valley Mill Summer Camp, Seneca; Waldorf School, Baltimore and Washington; Washington Hebrew Congregation, Potomac; Wee Lad & Lassie early Learning Center, Arnold; White Marsh Elementary, Trappe; Winchester School , Potomac; Woodlin Elementary School, Silver Spring; Youth In Transition, Woodlawn . References available upon request.
In advance of the class, you can pass out a reading list and vocabulary terms. Click on the links below to open the reading list and vocabulary terms.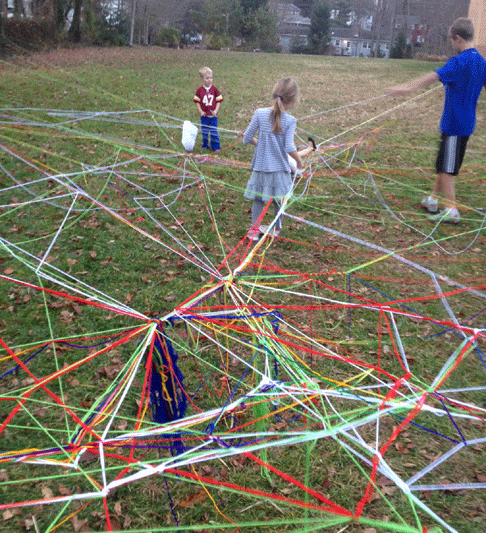 In addition to students, There are also teacher education programs on american indian crafts and history available.
To Schedule a Program: Call John to confirm your date and time. For more information call John at: 410-440-9356.